sun24apr10:00 am12:00 pmStage 4 Guided Walking Site ToursSunday morning tours of Stage 410:00 am - 12:00 pm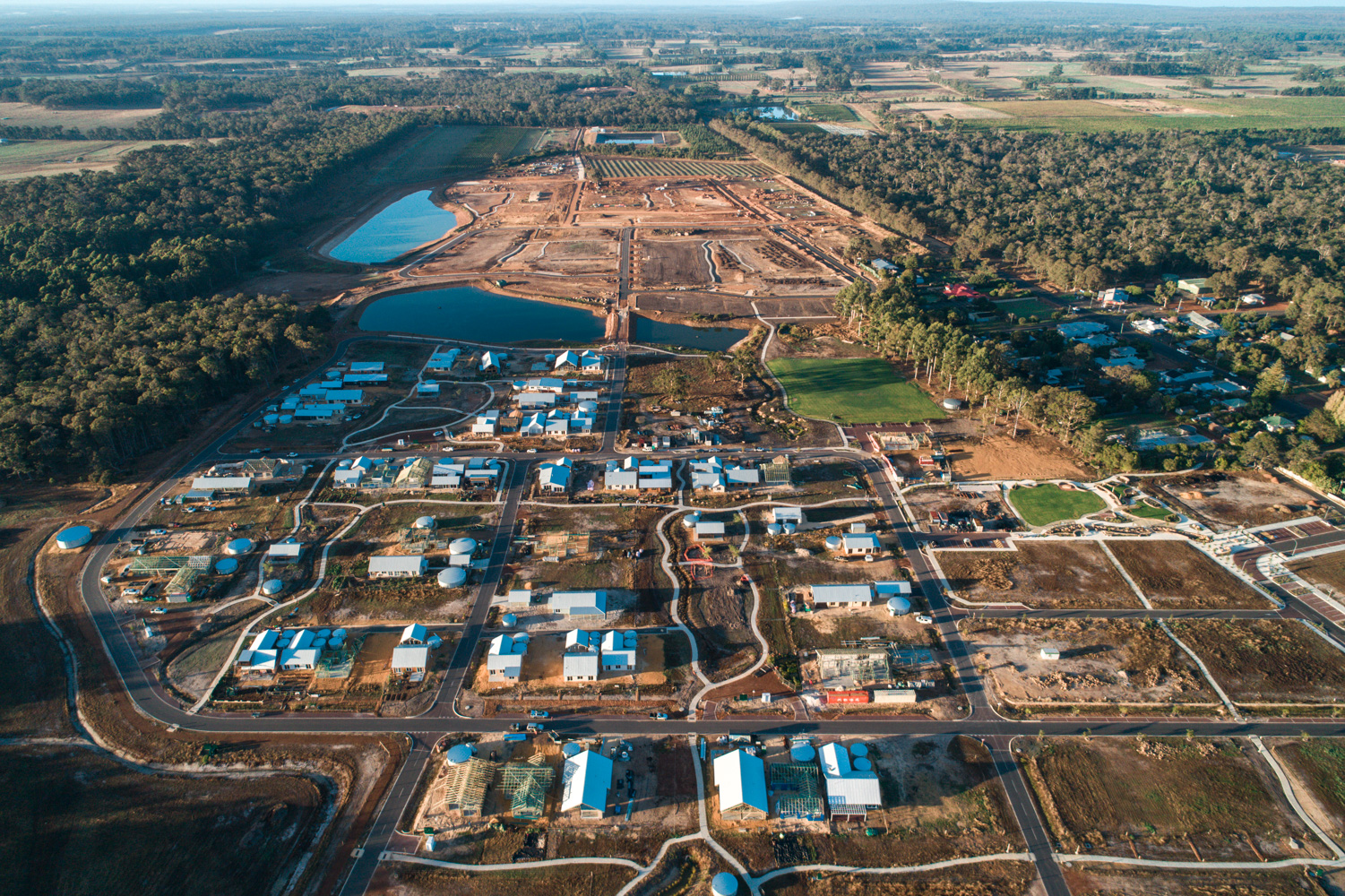 Welcome to the Witchcliffe Ecovillage
The Witchcliffe Ecovillage is one of the world's most sustainable residential communities and it's right here in WA's magnificent South West. We have spent more than 13 years working to make this unique project the most sustainable, innovative and beautiful place where residents will live in a resilient and supportive community in harmony with the environment. We're thrilled you're interested in the Ecovillage and we're looking forward to giving you a guided site tour and answering your questions.
Sunday morning tours of Stage 4
Now that the civil works on Stage 4 are sufficiently progressed to allow us to walk safely on the formed roads, we are excited to offer guided site tours of Stage 4 on Sundays. This is the only day our civil contractor isn't working, which enables us to safely bring the public on site while it's quiet. Commencing on Sunday, 10 April at 10:00am – 12:00pm, the tours will run through April and May or until the weather puts a stop to us.
With the unpredictable weather we're starting to have, we will now meet at the Ecovillage sales office at 10437 Bussell Highway for an initial briefing and short presentation and then walk out to the Stage 4 site from there.
Make sure you also watch our Stage 4 drone video from 16 February, which provides an aerial sales tour of Stage 4. We plan to publish another video following the same drone flight path in May to show the fantastic progress made on the civil works. Keep an eye out for that on the website and Facebook.
REGISTRATION FOR THE SITE TOUR IS MANDATORY and numbers will be capped at 25 people per tour. Please email [email protected] or call the office on (08) 9757 6688.
Watch the Ecovillage film
Before you book in for a guided site tour, we strongly recommend you watch the Ecovillage promotional film first. Showcasing the magnificent Witchcliffe Ecovillage in all its abundant glory, the film is a 42-minute exploration of the project wrapped up in an inspirational cinematic experience. It allows people from all over the world to "see" the Ecovillage and gain an in-depth understanding of its incredible sustainability features. Not only is the film most likely to answer many of your questions, it will hopefully align you with our thinking and get you excited about the prospect of living in our community. We encourage you to take notes of any questions you think of while watching it, which you can then ask us at the site tour.
Time

(Sunday) 10:00 am - 12:00 pm
Location

Witchcliffe Ecovillage

Wolghine Avenue, Witchcliffe WA 6286
Organizer
Sustainable SettlementsSustainable Settlements is the developer of the Witchcliffe Ecovillage.[email protected] 10437 Bussell Hwy, Witchcliffe WA 6286
Health Guidelines for this Event