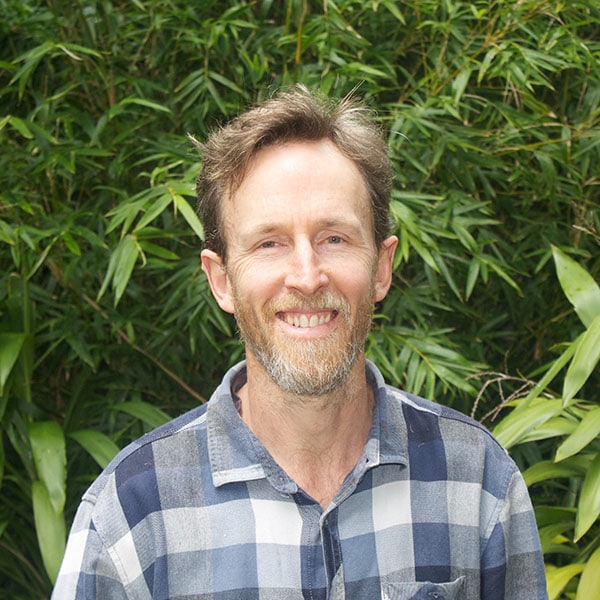 Mark Tupman
Horticulturalist
Since completing his initial horticulture qualifications 25 years ago, Mark has been involved in a variety of projects throughout WA in the fields of organic gardening / farming, sustainability, permaculture, agroforestry, biodynamics and holistic management. His primary work has been as a VET horticulture lecturer where he set up and coordinated the horticulture program at Denmark SRTAFE campus, establishing a certified organic market garden for training purposes.
Over the last few years Mark has been focusing more on his specialty, living production systems, consulting and running workshops under his business name, ProductivEcology. He is on a mission to bring as much life to as many square inches of this earth as possible, working with living organisms to provide for a growing population at net benefit to the environment.
Mark is excited about being part of the Witchcliffe Ecovillage team and the opportunity it offers to apply his experience. He will manage the expansion of the demonstration gardens and the development of the horticulture program for the Ecovillage.