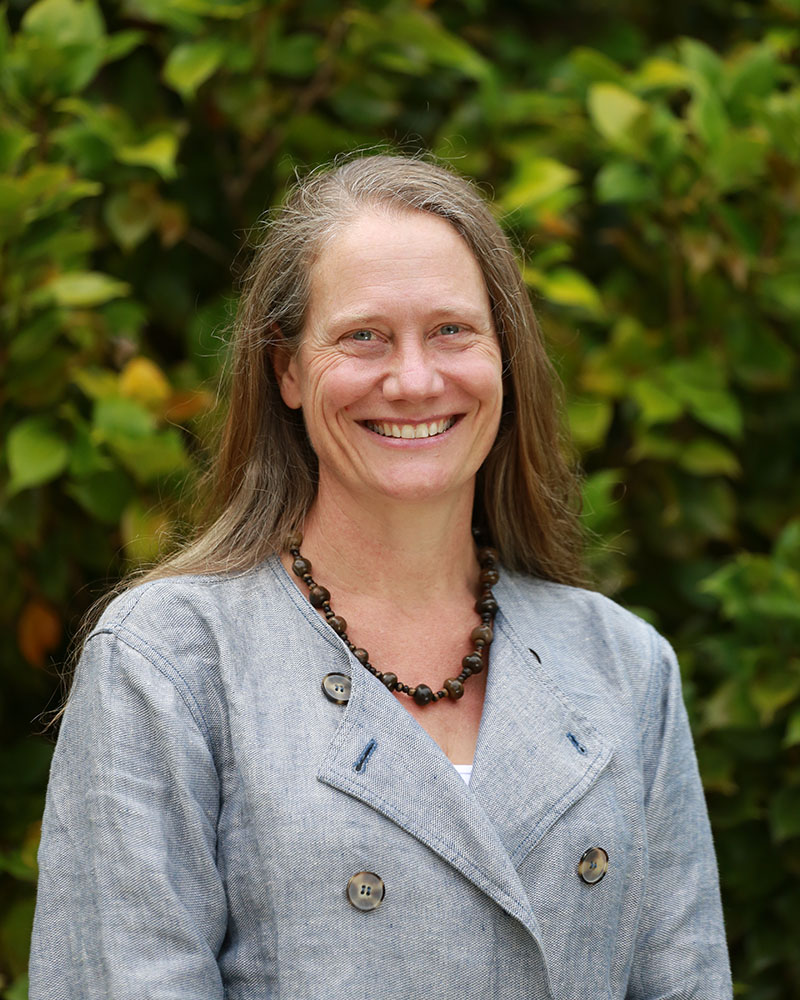 Michelle Sheridan
Co-Founder and General Manager
Michelle grew up in a tiny drought-stricken town in the WA wheatbelt, and fell in love with the tall trees and green vistas of the Margaret River region on her first visit there as a teenager. As a child, she tended a small garden of her own and was surrounded by her family's menagerie of pets, farm animals and rescued wildlife, instilling a lifelong passion for raising animals, gardening, and conservation.
Michelle met her partner Mike Hulme when she attended a Permaculture Design Course at his North Fremantle Permaculture Centre, and together they have lived a life devoted to the dream of creating sustainable human settlements, while raising three beautiful children along the way.
Michelle has a degree in Communication and Cultural Studies and a passionate interest in sustainable living, social justice, organic gardening and animal husbandry. Michelle's exemplary research and writing skills have played a crucial role in the development of the project and she added real estate sales representative qualifications to her CV in 2021. Appointed General Manager in November 2021, she has now assumed the day-to-day project management of the Ecovillage with a focus on sales, and leads its professional team.
In her spare time, Michelle tends an organic kitchen garden and milks a small flock of Anglo Nubian goats.