These short stay lots are the perfect holiday home. Located outside the community garden clusters and designed for flexible, semi-permanent living arrangements, there are eight small groups of short stay lots dotted around the Ecovillage.
3C and 4D Short Stay / Residential Lots
Lot prices in 3C overlooking the agricultural area start at $195,000.
Lot prices in 4D overlooking the central dam start at $350,000.
Overlooking some of the prettiest views in the Ecovillage, these lots have all of the sustainability features of the cottage lots, except direct access to a community garden, but with the added bonus of 'Residential with an Additional Use' zoning, which allows for short stay accommodation, holiday homes and permanent residential.
These lots are suitable for investors to buy as a tourism chalet to generate income with short stay rental accommodation managed through the Ecovillage holiday home agency. Alternatively, owners can build a holiday home and enjoy an Ecovillage retreat at their leisure. Low care gardens and solar passive house design will ensure holidays are comfortable and relaxed with time to enjoy all that Ecovillage life has to offer. 
Short Stay Pre-designed Homes Option
Econests by Arcologic have introduced a range of house designs created specifically for Ecovillage Short Stay lots. These 2-bed 2-bath architect-designed, passive solar homes include carport, solar panels, inverter and water tank with optional extras packages that may include a loft / third sleeping room and / or a self-contained 1-bed ancillary unit above the carport.
Our two 'Groupie' house designs (Settler and Pioneer) also fit easily on these lots, giving you another easy housing option. The Holidaymaker (a design commissioned by WEV specifically for the yet-to-be-released Tourism lots) will also fit on the 4D short stay lots and is available to those buyers.

These beautiful 360sqm lots look north over the bucolic landscape of the agricultural lots.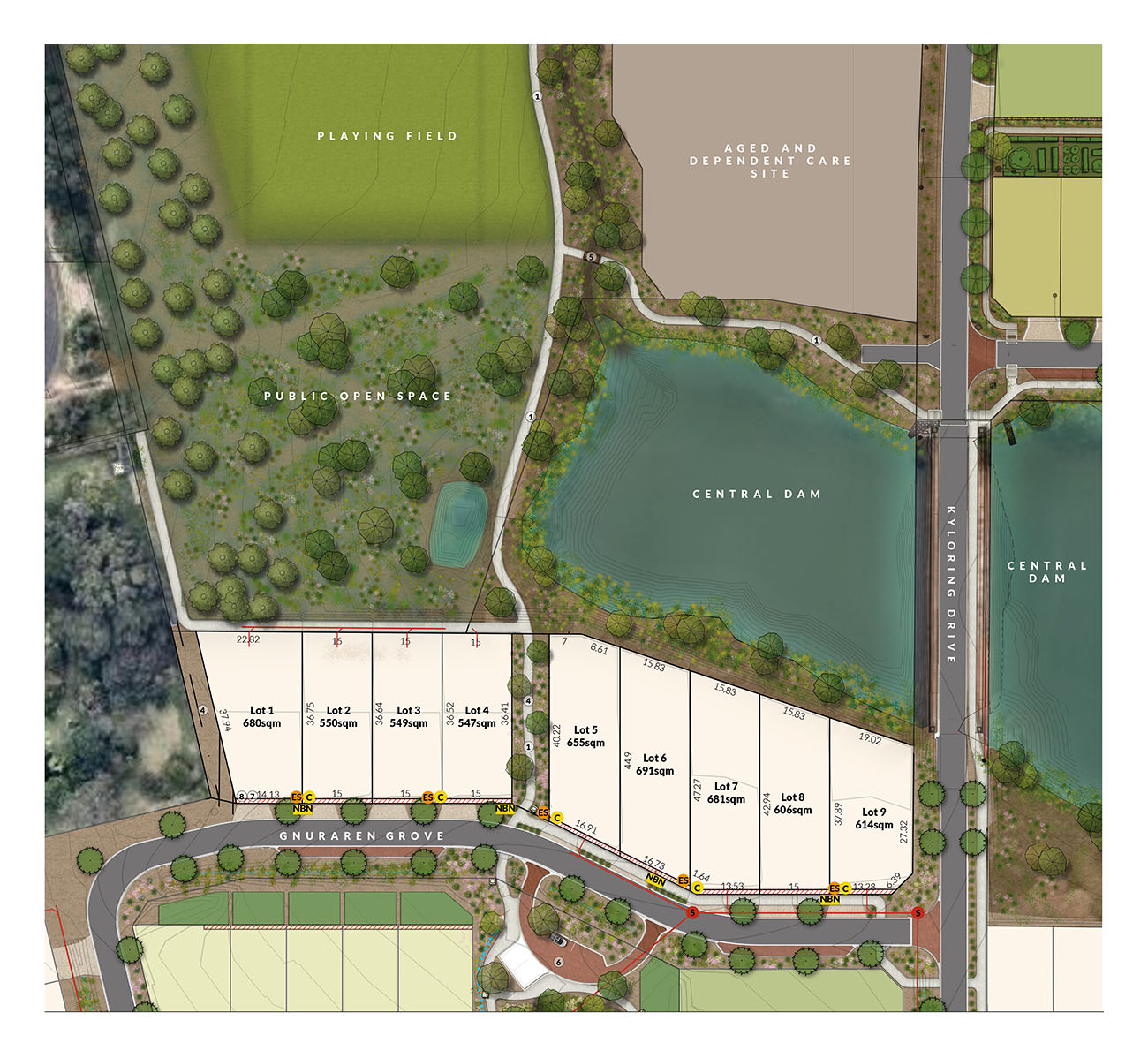 These lakeside lots look north over the Ecovillage's central dam and landscaped Public Open Space.