While it's fair to say "greenwash" is alive and well in the property industry, we believe that true sustainability is about trying to live simply and lightly in a way that best conserves and regenerates resources for future generations to enjoy.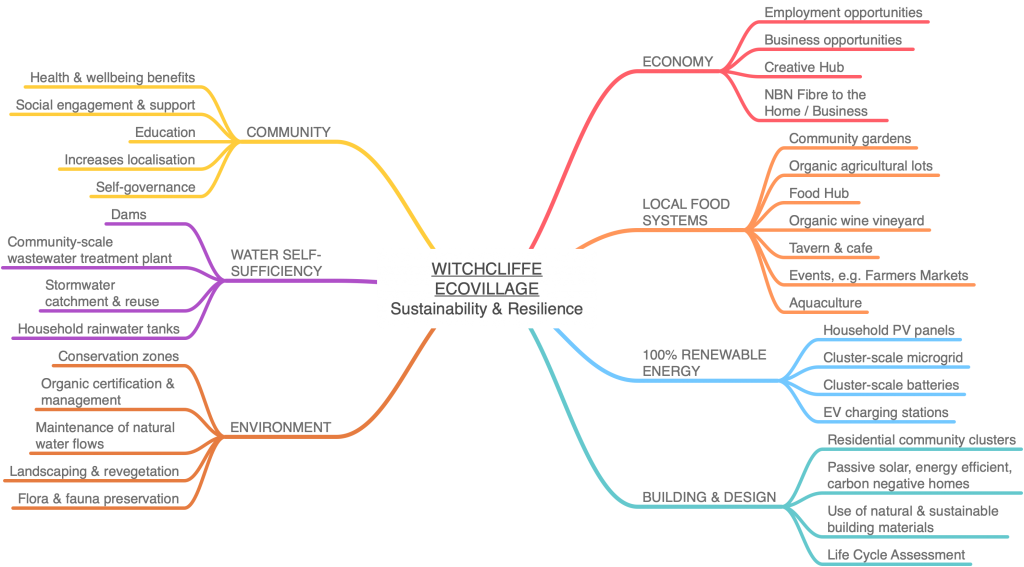 Our objective has always been to create the most sustainable, fully featured ecovillage possible. The Witchcliffe Ecovillage demonstrates what can be achieved in a residential subdivision with good planning, strong environmental principles, sensible financial management and technological innovation. Whether for wastewater, energy, materials or transport, our design team has made triple bottom line decisions about every aspect of the project. This has been an involved and time-consuming process. We have also worked hard to keep our costs low because we believe an ecovillage has to be affordable to be socially inclusive.
There are a number of different accreditation bodies for sustainable developments, but we have chosen not to spend extra money and time earning "green stars." Instead, we are simply proud to make the claim that the Witchcliffe Ecovillage will feature:
100% renewable energy for households, businesses and daytime EV charging
100% water self-sufficiency including extensive capture of stormwater for all irrigation requirements
extensive community gardens and small ag lots to enable residents to be self-sufficient in fresh food produce
environmentally sensitive waste water treatment
solar passive house design and lot layouts
low carbon, low impact, and where possible, local building materials
waste management systems
bike and pedestrian friendly path networks
local employment and business opportunities
conservation of remnant bush habitat and streams, protection of wildlife and control of domestic animals
a healthy, caring, socially inclusive community.