These vacant lots in Ecovillage cluster 1A, 2A, 3A and 3B are all privately owned lots and Village Homes Realty has been engaged to sell them on behalf of their owners. They are different to the developer lots being sold in stages 4-5 by Sustainable Settlements. To enquire, please contact Jo or Michelle at VHR on (08) 9717 9722 or email: [email protected]. 
Locate the Village Homes Realty lots for sale on the interactive Witchcliffe Ecovillage Master Plan below. Click the pulsing green dots on the map to reveal basic lot information. Below the map you will find the address of each lot, images and a downloadable Buyer's Lot Information Sheet.
Cluster 1A
Cluster 2A
1 Kulbardi Way, Witchcliffe - Cottage Lot 8 Cluster 2A, Witchcliffe Ecovillage (short stay capability) $230,000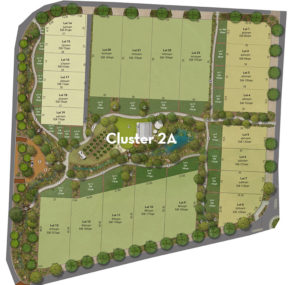 Cluster 3A
Cluster 3B
Village Homes Realty (VHR) Pty Ltd is a boutique real estate agency specialising in the sale of sustainable homes and land. Based in Witchcliffe WA, VHR was created in July 2023 initially to service the demand for sale of private lots and established homes by owners in the Witchcliffe Ecovillage.
Village Homes Realty Pty Ltd – Licensee Trading as Village Homes Realty T/C 82927
Person in bona fide control — Maher, Leonie T/C 73785
Licensed Real Estate and Business Agents
ACN: 666 468 962 ABN: 62 666 468 962
54 Mardo Drive, Witchcliffe WA 6286
Office: (08) 9717 9722