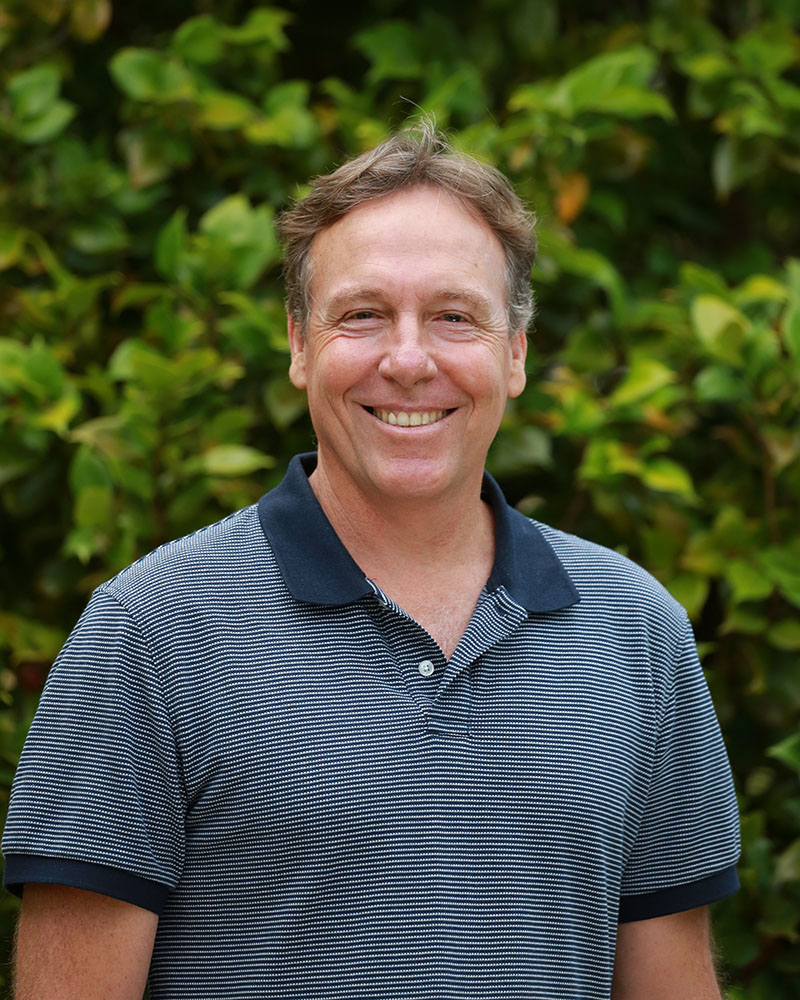 Mike Hulme
Director of Sustainable Settlements and
Co-Founder of the Witchcliffe Ecovillage
Mike has been passionate about town planning and our natural environment since he was a teenager. He spent most of his spare time in his adolescence riding his bike around the western suburbs of Perth, from Claremont to South Fremantle, exploring streets, landscapes and architecture, and the natural environment associated with the Swan River and coast in this region.
Mike was introduced to Permaculture in 1992 whilst at Murdoch Uni studying Environmental Science and, soon after doing a Permaculture Design Course, left Uni and purchased a share in the Fremantle Permaculture Centre. In 1993, he completed an advanced Permaculture Course  on Sustainable Human Settlement Design and Development, which married his passion for human settlements and the environment and laid the foundation for his focus on designing and developing sustainable human settlements.
Mike put his first large residential development together in 1998 and was fortunate to gain support of the highly respected Perth businessman Stan Perron. Together with the Perron Group, he has initiated several large projects including the South Beach Village and Old Broome Estate, for which they won the 2005 Urban Development Institute of Australia Judge's Award.
Mike was appointed to the board of the West Australian Planning Commission in 2006, for three years, by the then Minister for Planning and Infrastructure, Alannah MacTiernan, to influence sustainable development policy at a State level. He has also been a member of the Broome Regional Planning Committee, SW Regional Planning Committee and WAPC's Sustainability Committee.