Register for a guided sales tours
Regular guided sales tours of Stage 4 are back from 2:30pm – 5:00pm every Friday.
Please check our Events Calendar for details. Tour registration is mandatory, so please email us on [email protected] or call the Ecovillage office on (08) 9757 6688 if you would like to book a tour.
…or take a self-guided tour
You are also now able to freely drive through the entire Ecovillage on the public roads and walk through Wolghine Square and the footpaths of the residential clusters at your leisure.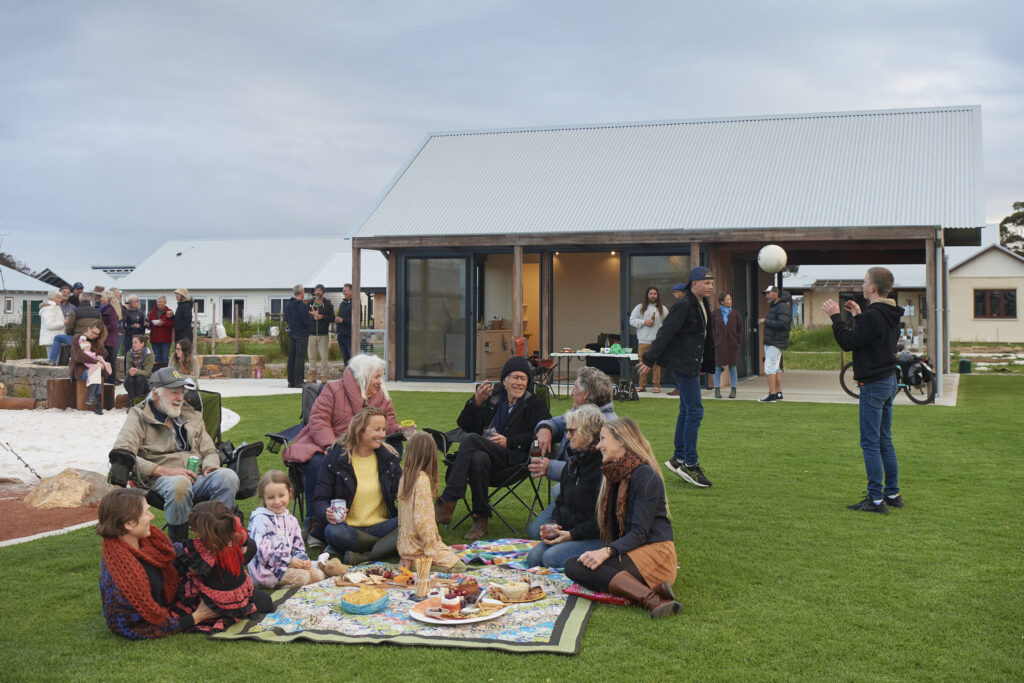 Watch our Ecovillage Film
We're absolutely over the moon about our new Ecovillage film, which was published in late September 2021. We've been overwhelmed by the joyously positive feedback that has been pouring in from across the world now that the Witchcliffe Ecovillage can now be "seen" by a global audience. The sales enquiries have also gone through the roof! At this rate, we'll have a bustling community in no time.