Landscape Update – July 2023
After handover of Clusters 2A and 2B to their strata companies in March, residents have been busy planting their EUA vegie gardens and taking on landscaping maintenance responsibilities in the communal areas.
Clusters 3A and 3B community gardens achieved Practical Completion on 11 May and landscape contractors, LD Total, are now undertaking the 13–week consolidation and establishment period. The initial handover meetings for these clusters are scheduled for late July and formal handover of the community garden will occur on 10 August, pending successful completion of the establishment period by LD Total.
The Ecovillage is really coming into its own now. Seven of our 11 community garden clusters have taken flight and are now running their own strata councils.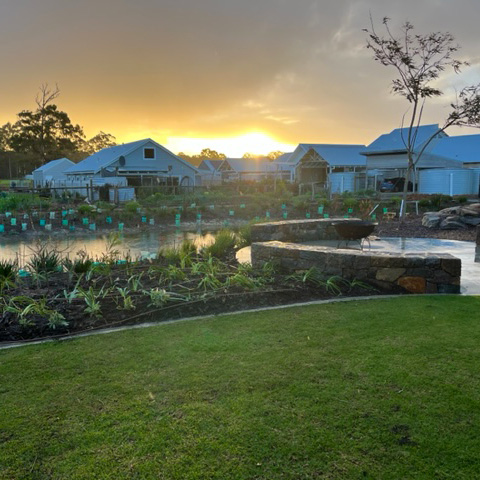 Next comes stages 4 and 5. The landscape team is now busy working through quotes and contracts with the plan to commence street tree planting to both stages over the coming winter months. This will include landscaping of the new Mulal Avenue entry road verge (which will be maintained by the AMR Shire into the future) as well as the central and southern dam landscape edges. Landscaping of the communal areas is then planned for summer and autumn 2023-24.