In addition to residential clusters 4A and 4B, the Ecovillage sales team has a plethora of other lot types and investment options for sale now and coming to market soon.
We are still working on getting the Commercial, Agricultural and Garden lots ready to go to contract, which is a factor of the slower-than-usual planning approvals environment in which we are currently operating. Suffice to say, it's difficult to plan for and communicate accurate timeframes for approvals, contracts and issue of titles, and these delays have held up our marketing and sales process. But we are making steady progress and are almost ready with sales documentation for a number of these.
We've also deliberately held back on doing any marketing of our Stage 4 lots, as we're so busy completing all of the work associated with releasing our other lot types. We're looking forward to some great stories coming out in various publications later in the year, when for the first time since we started the project, we will start actively marketing the Ecovillage beyond our database and local community.
Expressions of interest welcomed for commercial precinct
With the benefit of hindsight, clearly, we were ambitious in thinking we would have the commercial lots ready for sale at the end of 2021. This project is a one of a kind, without a roadmap! However, despite the preparation process taking a lot longer than we had expected, we are finally ready to offer the commercial lots for sale to the market.
Thanks to the buyers who have patiently waited for the necessary documentation, including the sales contract, strata bylaws, Commercial Building Design Guidelines and Local Development Plans to be issued. The final documents will be available on 26 August.
While we already have a number of lots reserved by buyers with exciting business ventures planned, we are thinking carefully about the sort of businesses our community in Witchcliffe needs and wants, and ensuring they fit within the ethos and sustainability principles of the Ecovillage.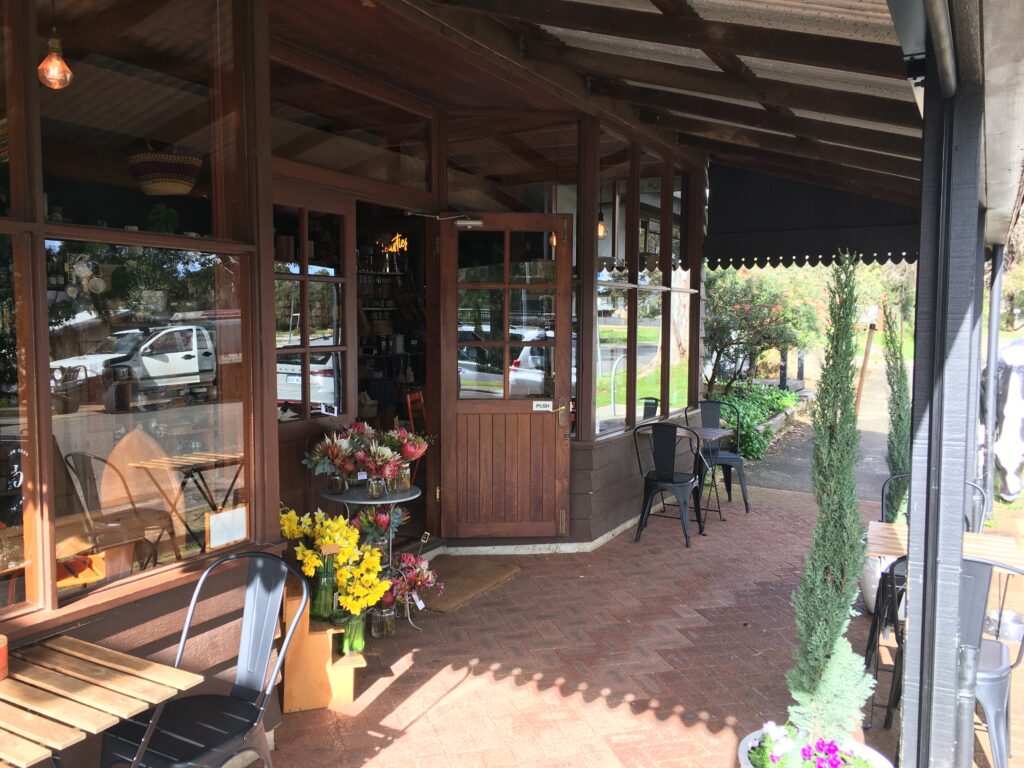 If our goal is to have most of our daily needs met within the village centre and Witchcliffe, then some curation of the businesses within the commercial precinct, mixed use lots and future Food and Creative Hubs is a wise idea. With this in mind, we have started a list (by no means exhaustive) of businesses we think would be well supported by the community.
We currently have lot reservations for the following businesses:
GP clinic
Essential oils, plant-based skincare, artisan perfumes and incense
Childcare centre
Investor / landlord (suitable for tenancy)
Office – Environmental Consultant
We would like to hear from business owners / entrepreneurs interested in establishing any of the following:
Bakery
Bulk dry foods / laundry / body care, recycling station, zero waste household store
Wholefoods / health store
Restaurants / cafes
Providore / fromagerie
Kombucha brewery
Newsagency
Beautician / hairdresser
Allied Health and Wellness Centre
Art studio / gallery
Books / gifts / tourism focus
Permaculture / Sustainable technology centre
Yoga / Pilates / Gym
Vet clinic
Professional offices
This is but a snapshot of the types of businesses we would welcome in the Ecovillage and are open to your creative ideas and energy in this space. Please contact us on [email protected] if you are interested to know more.
3C Short Stay lot titles are issued
We are excited to report that Landgate issued lot titles for the 3C Residential / Short Stay lots on Monday, 15 August, triggering settlement within 21 days for a bunch of happy buyers. More than half these lots are currently sold or reserved by a mix of investors, holiday homeowners and residents who work away for long periods. Lot titles mean future purchasers will no longer be buying 'off the plan' and can settle on their lots and begin building without delay.
You will not find any lots like this within the AMR Shire for this incredible price, especially when you add the easy option of choosing a beautiful home designs in the Econests Retreat range that have been custom designed for these Short Stay lots. Arcologic will be releasing prices for these house designs very soon.


These 360sqm lots overlook Public Open Space which will be planted with an olive grove for the benefit of the Ecovillage community. Beyond that lie our agricultural lots, so the bucolic view from these homes is sure to be popular with tourists needing a relaxing holiday far from the hustle and bustle of the city.
Zoned 'Residential with an Additional Use', these super flexible lots are ideal for easy care permanent residential or holiday homes, long-term rental (three months+) or short stay rental (up to three months). A future property management agency located in the Ecovillage will be available to provide full rental management services for your investment property. More on that to come.
Check out our 3C Short Stay lot page for up-to-date information on what's available and email us at the office on [email protected]
When bigger is better: 3E Garden Lots
Do you want a bit more space and privacy, need a large workshop, or wonder how you're going to fit your boat / caravan / trailer on an average sized lot? Our Garden lots may be the answer for you. Ranging in size from 1,533sqm to 2,170sqm, these lots in 3E located at the northern end of the Ecovillage are now open for reservation and off-the-plan sale (no lot titles yet). All up, there are only 16 Garden lots in the Ecovillage (nine in Stage 3 and seven in Stage 5).
Unlike many lots of a similar size in the region, these Ecovillage survey strata freehold lots benefit from:
deep sewerage connection to our community wastewater treatment plant.
access to cheap, high quality, irrigation water from our dams to facilitate productive gardens.
renewable energy infrastructure including a shared electrical microgrid with single point connection to Western Power.
membership in Ecovillage Commons Ltd (not for profit company) and use of its land and amenities (dams, conservation areas, avocado orchards, etc).
There's not many of them, so if you are interested, check out what's available on our website and contact us at [email protected]
You don't have to be a farmer to buy an Agricultural lot
In these uncertain times, food security is on everyone's lips. Indeed, many of the agricultural lots have been reserved by Ecovillage residents who simply want more space to grow food for their families, be that a food forest, orchards, intensive vegetable growing or a mixed polyculture with a little bit of everything. Intentionally not zoned for residential dwellings, the agricultural lots are suitable for a range of commercial ag ventures, including value-adding of farm produce, farm produce shop, associated ag workshop and office, as well as an artist studio or garden centre.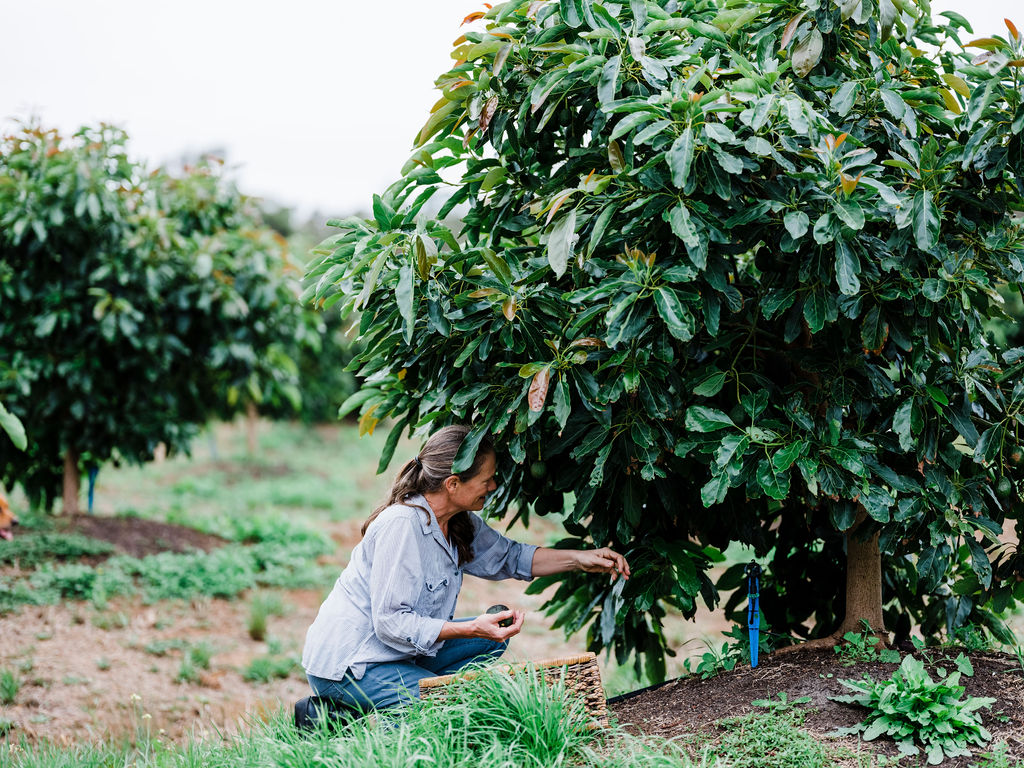 We recently had very productive meetings with the AMR Shire planners to finalise the list of permissible uses and can now press on with writing the strata bylaws, which will give buyers confidence as to exactly what they can do on these lots within this Special Use Zone. Like the rest of the Ecovillage, organic and permaculture gardening principles and inputs are required.
There's just nothing comparable in the region to these beautiful 1ha lots, which include abundant clean water from the Ecovillage dams pumped to a new 50,000L zincalume irrigation tank on each lot, kangaroo fencing, NBN fibre connection and 3-phase power to each lot.
We will finalise pricing soon and hope to be able to issue draft strata bylaws, sales contract and Local Development Plans in September – phew! The Ecovillage Agricultural lots are available in the first instance for sale to Ecovillage residents, after which they'll also be made available to the open market. Please contact us on [email protected] if you are interested.