Taking stock, 13 years in
It's astonishing to look back at how much we've achieved since we put our first lot on the market a mere two and a half years ago, after more than 11 years in planning. Capturing a moment in time, here are some fun facts as to where the Ecovillage is at right now.
Building stats
About 35 resident households are now living across five clusters in Stages 1 and 2.
203 residential lots across Stages 1-4 are now either sold or reserved.
More than 50% of Ecovillage lots sold in Stages 1-3 have homes that are now either approved (by our design review team), under construction, or completed.
As at 5 December, Ecovillage homes' are scoring:

an average NatHERS rating of 8.5/10 stars (Nationwide House Energy Rating Scheme or energy efficiency), which is well above the recently increased 7/10 star national minimum requirement.

an average GWP (Global Warming Potential) rating of 128, which essentially means our homes are 28% carbon negative on average.

Tate Construction handed over the magnificent new Ecovillage Community Centre this week (read more on that in "WEV office moves to the Community Centre").
In early August, Sustainable Settlements (the developers) formally handed over three beautiful community gardens in Stage 1 to their cluster Strata Councils who are now managing, gardening and socialising in these spaces. We're delighted to see a supportive community of like-minded people emerging, just like we hoped and imagined.
Ecovillage in the media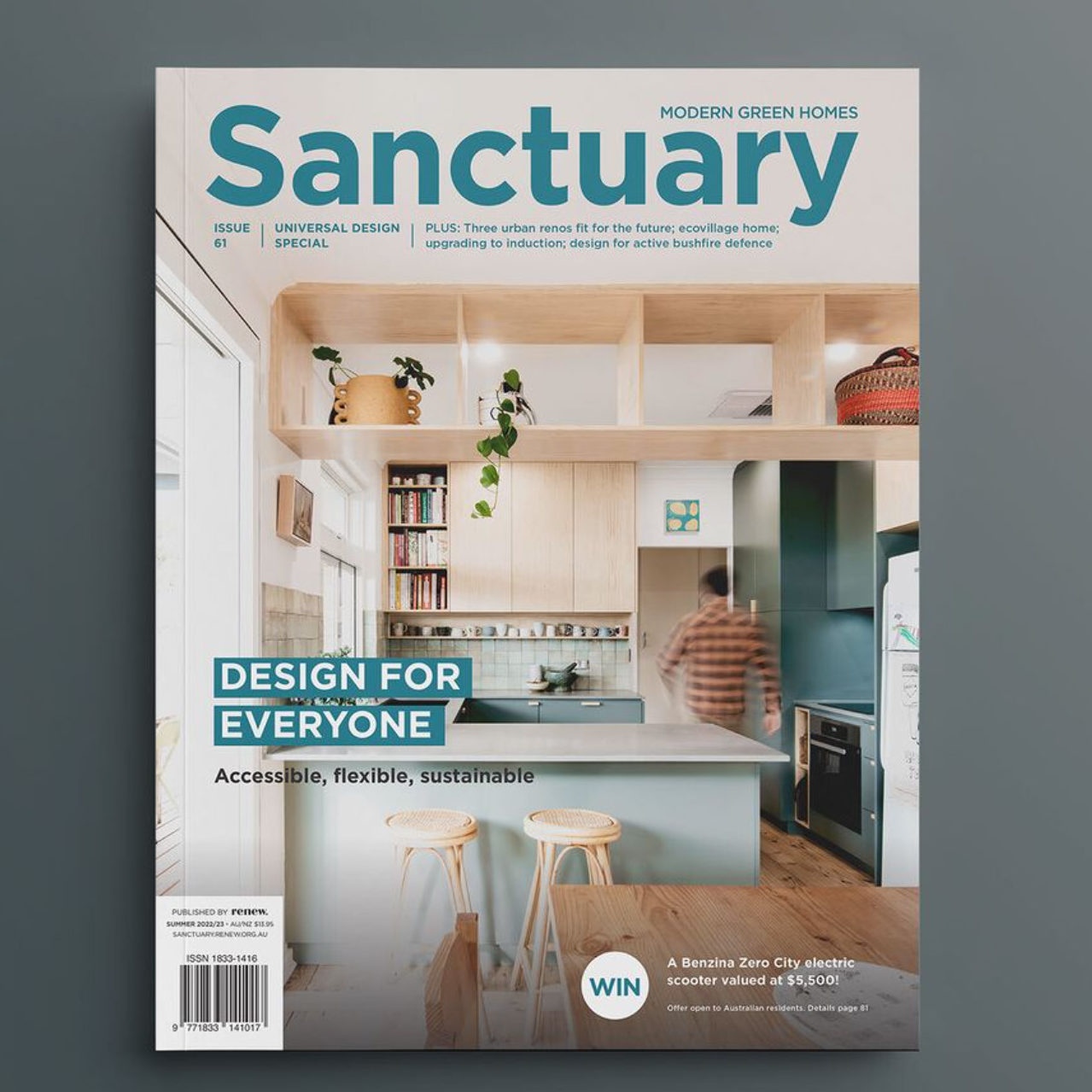 Media coverage of the project has been a slow trickle until now, as we've been too busy selling lots to pursue it. However, with a little nudge over the last few months, we've had a flurry of articles come out, notably in Sanctuary Magazine and The West Australian's Renewable WA liftout, which you can read on our In The Press page. There are several more in the publishing pipeline too, including articles in Australian Geographic and Renew magazines coming out in January 2023. GWN 7 is also planning to film a piece here in the new year.
Mike Hulme presented the Witchcliffe Ecovillage to academics, researchers and industry at the World Renewable Energy Conference held at Murdoch University on 6 December. The feedback was extremely positive, and the project was lauded as a world leading example of residential renewable energy systems.