You may have seen our recent Facebook post, celebrating the milestone of switching on one of our first five newly installed Tritium EV fast-charging stations while simultaneously launching the RACE for 2030's Australian Strategic EV Integration Project (SEVI).
SEVI is one of several priority projects within RACE for 2030, a project aimed at "accelerating the transition to Reliable, Affordable, Clean, Energy for 2030". The industry-led Cooperative Research Centre leading the charge is Federally funded for 10 years to the tune of $68.5 million. The Witchcliffe Ecovillage is an industry partner in the electrifying SEVI project and our state-of-the-art renewable energy system is headlining the case studies in Australia.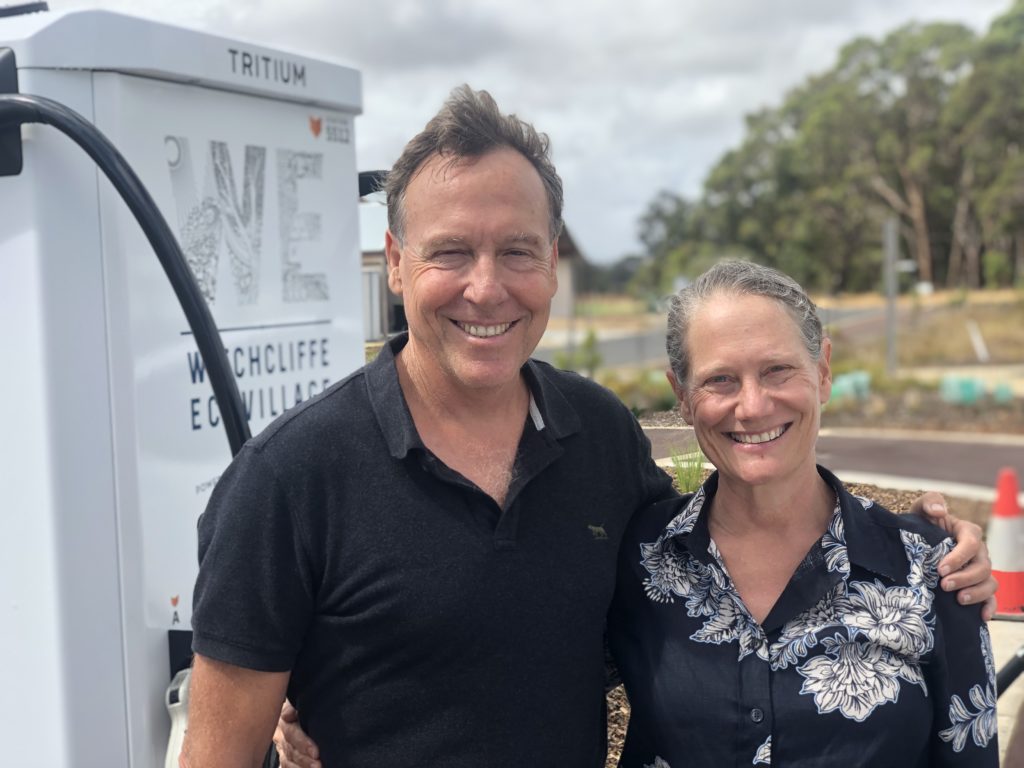 We were enormously proud to host key stakeholders from Curtin University's Sustainability Policy Institute, UTS, industry partners and Ecovillage residents in March for a low key but important event. Long-time friend and enthusiastic advocate of the Witchcliffe Ecovillage, Professor Peter Newman AO, spoke to the small crowd in the Ecovillage Community Centre about how important this work is to Australia's energy future and how thrilled he and his project team is to be able to have an established development like the Ecovillage to study and learn from. His Curtin University colleague, Dr Charlie Hargroves, the lead researcher for the SEVI project spoke about the project's objectives and its goals for the partnership between industry (us) and academia (Curtin and UTS) and its wider benefit to all.
It was gratifying and humbling to hear these leading academic researchers positively gush over the strategic importance to Australia and the world of the Ecovillage project as a model for future sustainable communities.
"It will be jaw-dropping to people in Europe and America, as what the Witchcliffe Ecovillage is doing is what everyone says will be normal one day in the future. The future has arrived in Witchcliffe," said Professor Newman.
As an industry partner in SEVI, the Witchcliffe Ecovillage's renewable energy EV network and usage will be monitored and studied by the project team to provide valuable real-time data to inform their research.
Read the RACE for 2030 press release here https://www.racefor2030.com.au/the-race-to-integrate-electric-vehicles-is-charging-ahead/