You may be forgiven for thinking the Ecovillage sales team has been coasting for the last few months since Stage 3 residential lots sold out. But like the serene Kooldjak recently photographed floating on our dam, we're paddling hard under the water in preparation for the sales ballot release of 55 Stage 4 lots next week, not to mention juggling continuing work on the Short Stays, Commercial, Agricultural, Garden lots…
Sunday morning guided sales tours of Stage 4 have been keenly attended every week. It's delightful to meet so many prospective buyers and hear the infectious enthusiasm of people who are new to the project and keen to join us in the pursuit of more sustainable and meaningful lives.
In the last few days we've responded to some media requests that have resulted in wonderful articles in The West Australian's Property section and Cosmos Magazine.
"Ecovillage in Worldwide Demand" – The West Australian, 11 May 2022

"Living Large With Less" – Cosmos Magazine, 13 May 2022
What an unusual privilege it is to work on a project whose sales and marketing is driven largely by word of mouth. We haven't needed to actively seek media coverage and spend big dollars on advertising because buyers are finding us organically or from friends and family referrals. That said, we are excited to take the Witchcliffe Ecovillage to the world and look forward to many more interviews, published articles and features in the coming months.
Ballot opens for Stage 4 in three days
The countdown is on for the release of lots in Cluster 4A and 4B, and 4D Short Stay! With allowance for listing up to six preferences on the ballot application form, we encourage buyers to put down their favourites and not to be daunted by the idea of the Offers From bid pricing in Cluster 4B. All those gorgeous lots will be sold eventually, and hopefully to you! We've been hearing a bit of FOMO (Fear Of Missing Out) from some buyers lately, but we assure you, you will not miss out!
For a refresher on all your need to know for the release, read the Stage 4 Ballot Application and Sales Process blog post and then keep an eye on your inbox on Wednesday morning. Also, don't panic regarding timing. You have a whole week to get your applications in before we begin the lot allocation process. And we will continue to sell lots well after that date too. No FOMO required.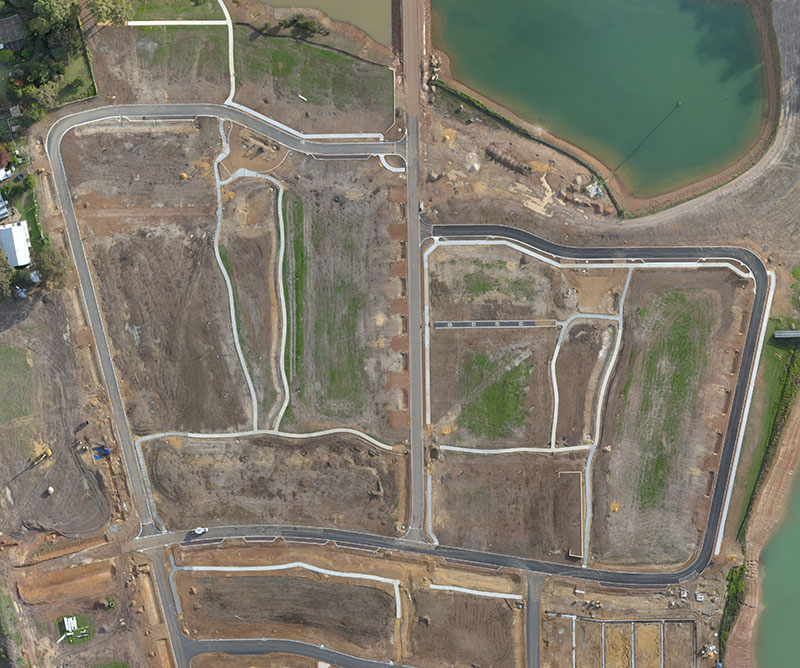 Welcome to our Stage 3 residents
Most of our Cluster 3A and 3B residents have now settled on their lots. Congratulations and an official welcome to the Ecovillage community from the WEV team!
Many are already well underway with house designs, talking to builders and submitting plans to the WEV design team for review. Happily, they're also meeting neighbours and making new friends, joining their cluster's respective WhatsApp or Telegram chat groups and getting together for events if they're WA-based.
If you've settled on your lot and have not yet joined our WEV Community Facebook Group, email Jodie at the WEV office on [email protected] and she will look after you. There's lot of helpful advice, neighbourly sharing and camaraderie happening on the Group, which is lovely to see.
3C Residential / Short Stay lots
After much ado, we're relieved and happy to report that our 3C Residential / Short Stay Lots are finally ready to go under contract. Thank you to the 3C buyers who have been patiently waiting for this moment. Expect a Docusign contract in your inbox soon.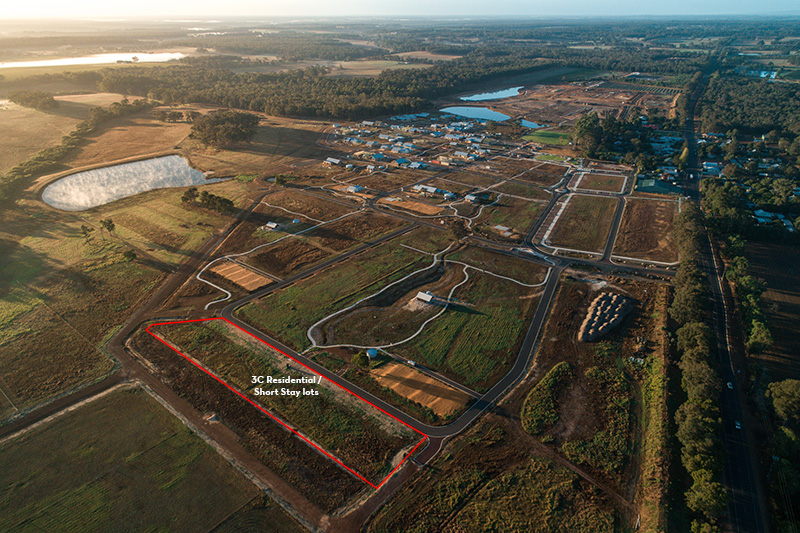 Given the time it took us to finalise the sales paperwork, it is unsurprising that several of these previously reserved lots have come back on the market. But this is great news for prospective buyers who may be looking for a fantastic, affordable investment opportunity. These 360sqm lots are perfect for a 2×2 house (a great configuration for short stay) and have stunning, bucolic views over the future olive grove and agricultural lots.
You will find house plans specifically designed for these lots in the long-awaited release of Econests by Arcologic. Contact John Damant directly for more information. Alternatively, you can fit a Groupie design or go the custom home route on these lots: the choice is yours.
If you would like to reserve a 3C lot, obligation-free, we will send you links to the sales documentation for you to read over the course of a week. Email us at [email protected] for more information.
Commercial lots
Unexpectedly, the Shire decided to advertise our Local Development Plans (LDPs) for these lots, which has slowed down their release. However, we received confirmation of their approval this week, so we are almost ready to go to contract on the commercial lots. So, while we have some concrete reservations from buyers planning some exciting additions to the Ecovillage already, we haven't spent much time actively marketing them yet. That said, if you are interested in having an informal chat about opportunities within our commercial precinct or you'd like to discuss your ideas for an Ecovillage business, don't hesitate to get in touch with the WEV sales team on [email protected] or call us on (08) 9757 6688.
Agricultural lots
As Mike mentions in his commentary, interest is growing in the agricultural lots, particularly from Ecovillage residents who have already bought a residential lot and who are looking for investment opportunities or wanting to increase their household food security. There's just nothing comparable in the region to these beautiful 1ha lots, which include abundant clean water from the Ecovillage dams pumped to a new zincalume irrigation tank, plus kangaroo fencing and a 3-phase power connection to the boundary.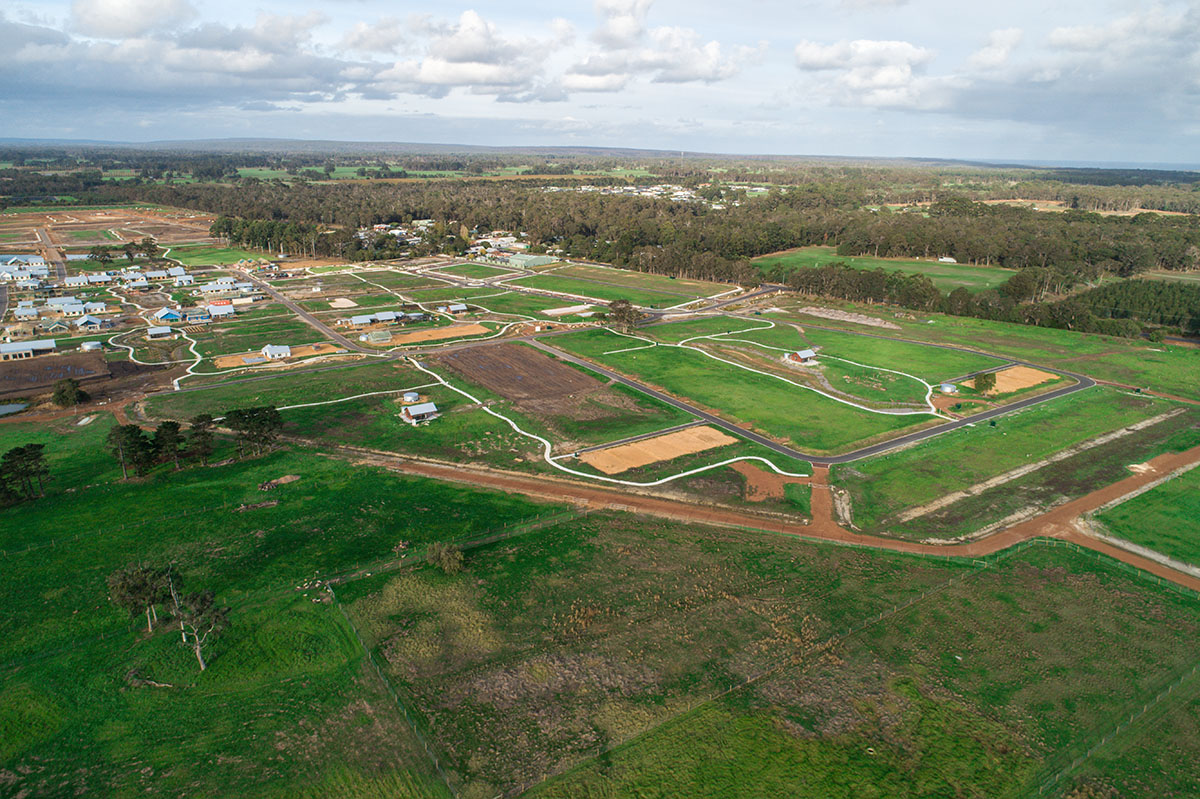 Western Power is now requiring WEV to sink the power line that runs through these lots, parallel to Mill Road, so the pricing of these lots has been held up temporarily until we can confirm these costs and the timing of this work. We expect to be able to confirm pricing and finalise contracts on these wonderful lots in June.